We recognize that all our patients are unique and deserve to receive dental care that reflects their individual needs. Our experienced and talented dental team is committed to working with you and your family to create a comfortable, stress-free, and rewarding dental experience every time you visit our practice.
We are pleased to welcome you and your family, and we look forward to working with you.
---
Our Dental Hygienists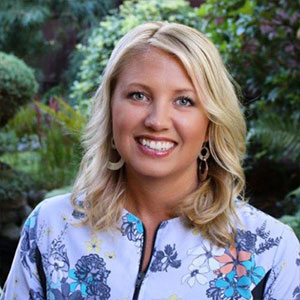 Aimee
Dental Hygienist
Aimee is a Bellingham native and started with Dr. Clough in 1997 — right out of hygiene school at Skagit Valley College and Clark College. She is still here after more than two decades! Her relaxed, easygoing style puts all her patients at ease while she thoroughly performs chairside duties. In return, Aimee learns so much from her patients and cherishes the friendships she has created with them.
Aimee and her husband Matt have been married for more than 20 years. They have two kids, Baylor and Maya. Aimee loves to be outside, hike, read, and watch her kids play sports. The family loves to travel and explore different parts of the US and world.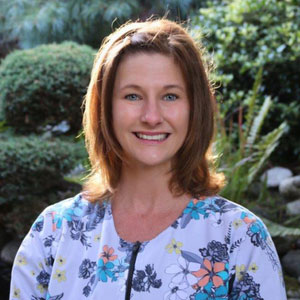 Michelle
Dental Hygienist
Michelle attended the University of Washington for her bachelor's degree and LWIT for her degree in dental hygiene. She has been in dentistry for more than 20 years and with Dr. Clough for more than 15. Fun-loving but serious about healthy teeth and gums, Michelle is wonderful with patients. She is fun and supportive, and wants to make all sure patients leave with motivation and understanding of their oral health needs.
Michelle lives in Bellingham with her husband and teenage daughter. They love to hike with their dog, snow ski, and travel.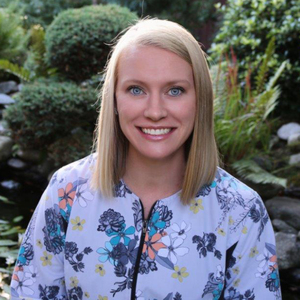 Jackie
Dental Hygienist
Jackie comes to us from Wenatchee. When she was growing up, her own dental hygienist convinced her to become one as well. She's the most organized person in the office; dare we even say, the world. Nothing gets missed while she is on watch. She also takes great care of her patients and truly enjoys the connections she develops with them. Being personally requested by patients warms her heart; it touches her deeply to know she could provide such a wonderful experience for them.
Two kids, a cat, a husband, traveling, camping, and working out keep Jackie busy.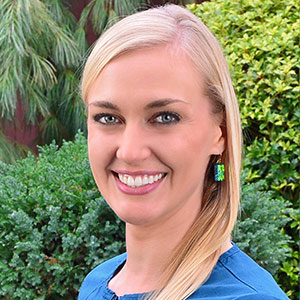 Kaylee
Dental Hygienist
Kaylee joined our office in 2012 and is a graduate of Pierce College in Tacoma and Eastern Washington University. She is extremely dedicated to helping patients understand dental disease and the importance of dental health, and brightening the world one smile at a time. She's very informed about periodontal health, and delivers the message with a winning smile. Kaylee shares with Drs. Clough and Hyatt a passion for dentistry and dedication to providing patient-first care.
Kaylee loves the outdoors and outside activities such as hiking, diving, and fishing. She is a busy body, always on some weekend adventure. Quiet nights at home with her puppy are rare but appreciated.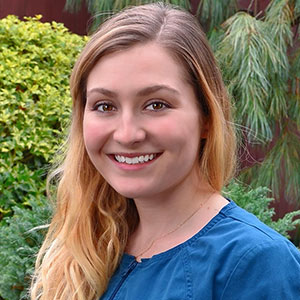 Cheyanne
Dental Hygienist
Cheyanne graduated from Yakima Valley Community College with her AAS in dental hygiene and Eastern Washington University with a Bachelor of Science in dental hygiene. Since joining our team in 2017, she has worked hard to help promote and achieve her patients' whole body health, while creating lasting relationships with them. Cheyanne feels fortunate to work with such an incredible group of people who are so genuinely kind and who all work toward the same goal for our patients.
Cheyanne and her husband moved to Bellingham several years ago from Walla Walla. With them came their baby boy, Mowgli the cat. They are thrilled to call Bellingham home and love all that it has to offer locally and its proximity to the great outdoors. A few of Cheyanne's hobbies include backpacking, traveling, running, and reading a good book.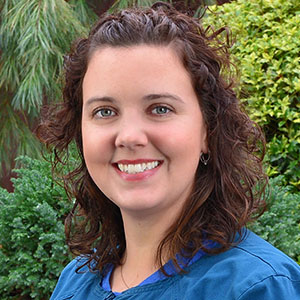 Heidi
Dental Hygienist
Heidi earned both her associate's degree and bachelor's degree in dental hygiene from Yakima valley community college. She enjoys the one-on-one time she gets to spend with her patients, striving to make a positive impact by helping people and their oral health. She loves meeting people from all walks of life and hearing their stories. In addition to her work in our office, Heidi teaches at the Bellingham Technical College in the dental hygiene program, where she enjoys watching her adult students become professional, skilled clinicians.
Heidi and her husband (an elementary school teacher) have two young boys and also serve as foster parents. They enjoy visiting their Pacific Northwest cabin, hiking, spending time in the San Juan Islands, and seeking out sunshine.
Our Dental Assistants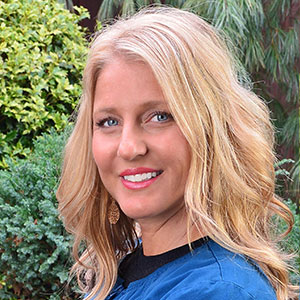 Jennifer
Expanded Function Dental Assistant
Jen is a Bellingham native and a graduate of Bellingham Technical College. Since joining our office in 1998, she has been a voracious and dedicated student of technology. She feels fortunate to work with Drs. Clough and Hyatt, and to have the opportunity to take classes that grow her skill set. She also makes quite the impression on her patients! She is encouraging and supportive, and treats her patients like family.
To greet Jen when she gets home are her two teenage daughters. The family enjoys being active outside, especially hiking and skiing.
In recent years, Jennifer earned an additional dental assisting degree that qualified her to perform some advanced duties in our office. She is incredibly skilled and knowledgeable and we are lucky to have an Expanded Function Dental Assistant (EFDA) like Jen in our practice.
Kacie
Dental Assistant
Kacie is a graduate of Bellingham Technical College's dental assisting program. She joined our office in 2002, and brought with her abilities that are versatile and plentiful. Always reliable and ready, she is the best at staying relaxed when busy with the variety of procedures our office provides. She's the person to have at the helm during a storm. Kacie loves to see treatments completed, to see a case through all its stages, from beginning to end.
Kacie and her high-school sweetheart have been married for more than a decade. They have three children: a daughter and twin boys. When she's not working, she loves camping, boating, hiking, and reading.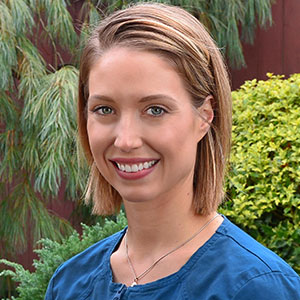 Christina
Expanded Function Dental Assistant
Christina graduated from Bellingham Technical College in 2008 and joined our team in 2009, but her experience in our office goes way back. Christina first met Dr. Clough as a baby and has been a patient almost since birth! Now she is one of our EFDAs and is an invaluable part of our team, especially taking on extra responsibilities with our implant cases. Christina appreciates our team's motivation and willingness to always help one another out.
Christina is married with two children and a black lab. When she's not making patients smile, she enjoys spending time with her family.
In recent years, Christina earned an additional dental assisting degree that enables her to perform some advanced duties in our office. She is incredibly skilled and knowledgeable and we are lucky to have an Expanded Function Dental Assistant (EFDA) like Christina in our practice.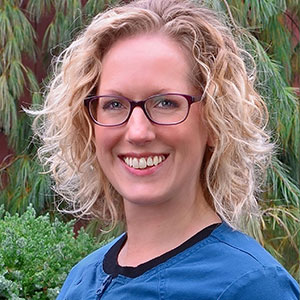 Landy
Dental Assistant
Born and raised in Bellingham, Landy is a 2002 graduate of the dental assisting program at Bellingham Technical College. Although she assists Drs. Clough and Hyatt with procedures, she also provides comfort to patients, especially those who suffer from dental anxiety. Landy's goal — and the goal of everyone at our office — is to make our patients feel like family.
Landy is married with three children who keep her busy with all their activities. As a family, they enjoy riding their bikes on local trails and Galbraith Mountain. She is learning to ski as well, so she can enjoy more time alongside her fearless children and experienced husband.
Our Front Office Staff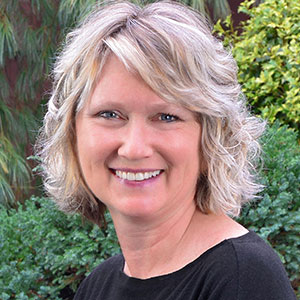 Theresa
Patient Coordinator
Theresa joined our office in 1997, worked as a dental assistant for more than 20 years, and recently moved up to the front office to be our patient coordinator. Her years as an assistant instilled in her a dedication to making patients as comfortable as possible, and she carries that with her when managing our patient schedule or reviewing patients' financial plans.
Theresa has been married to her husband Rich for nearly three decades. She has two sons, Nick and Mitch. As a family, they love to go camping, hiking, the occasional local brewery visit, biking, and anything else that allows them to enjoy the great outdoors.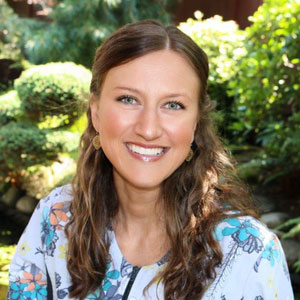 Merika
Patient Coordinator
Merika is originally from Wenatchee, but now commutes from Mt. Vernon. She has been an assistant since graduating from Eton Technical College in 2001, but she's always learning new things in the ever-changing dental field. She's exceptional at staying organized and making all of us more motivated and ready for whatever is next.
Merika and her husband have two children — a girl and a boy — and a Border collie named Jack. She loves to go camping and hiking with her family in the summer. Her other passion is spray tanning! She runs a small spray tanning business when she's not in the office.
Debbie
Office Manager
Debbie comes back to our clinic after a short time away bringing years of management experience along with her. Her positive demeanor is a joy to see as she greets patients at the front desk. Debbie enjoys meeting new people, creating a positive and happy work environment and is truly excited and grateful be back on the Clough dental team.
Deb and her husband Rob enjoy working on their homestead, remodeling their home and yard seems to be an endless project. Debbie loves to be in her garden and hosting gatherings whenever possible. With 6 kids between them and 5 grandchildren, it more than keeps them busy and active and as time allows, they both love to travel and experience new places.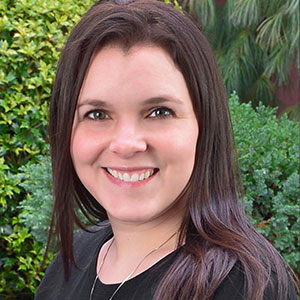 Kristy
Insurance and Collection Specialist, Front Desk
We are thrilled to have Kristy join our front office team again! Kristy worked in our office many years ago before starting her career in a medical office. Her experience makes her adept at keeping insurance issues as "under control" as possible and solving difficult claim problems. We are thrilled to have her back in dentistry and enjoy her ability to keep us and our patients laughing with her fun personality.
Kristy is a self-described workaholic, but tries to play as much as she works when able. She is a single mom with a daughter who has her sights set on a profession in the medical field. Together, they like to camp and enjoy the outdoors, and in recent years, have been bitten by the travel bug! They share their home with a large but loveable German Shepherd and a sassy independent cat.