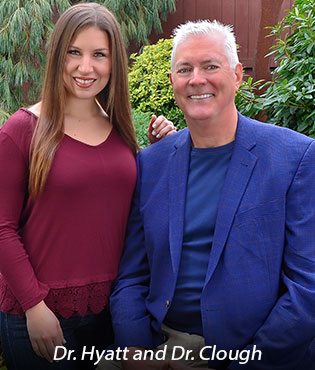 Our commitment to investing in technology has made our office the premiere stop for patients in Bellingham, WA who are looking for the most complete, comprehensive care possible in general dentistry. We are unique because we are a "one-stop shop" and offer the full complement of general dentistry and specialty services.
Though we partner with great specialists in our area to treat our most complex cases, we take pride in offering all manner of specialty services in our practice, including root canals, implants, orthodontics, and extractions, to allow our patients to be treated by the team they trust.
Our office has been providing same-day crowns using top-of-the-line CEREC® CAD/CAM technology for more than 15 years, which enables us to provide the most custom-designed and strongest restorations to our patients in only one visit.
We recently started milling zirconia crowns right in our office, so we can offer the strongest ceramics on the market. We love sending our patients out the door with their final restoration bonded in to place: no messy impressions or temporaries!
Both of our doctors have advanced training in the placement of dental implants and offer a wide variety of implant solutions, including single-tooth implants all the way to implant bridges and implant-supported full-mouth restorations and implant-supported dentures.
Our commitment to providing the latest technology also extends to our diagnostic capabilities. We are one of the only offices in the area to offer 3D imaging to facilitate the highest quality of implant, surgical, and root canal treatments to our patients. This allows us to offer unparalleled accuracy in our comprehensive approach to dentistry.
But what truly sets us apart is the feeling you get when you walk in the door. You can tell that our team loves to work together and loves making our patients' smiles great! We are truly passionate about dentistry. This is evident in the emphasis we place on listening to our patients, educating them about all aspects of dental care and prevention, and making sure they feel like they are an integral part of the treatment process.
As our patient, we want you to feel:
Excited to come in, listened to, safe, and confident that you will get the best care
That your treatment matters to our doctors and our team
That your concerns will be heard and a customized treatment approach will be made just for you
That you matter to us and are part of our family
Our team, many of whom have worked in this practice for decades, love coming to work, and our patients are truly part of our families. Our patients feel like they are important in our world and that their smile matters to us, because they do!